Hand-Drawn Color Architectural Home Sketch
00002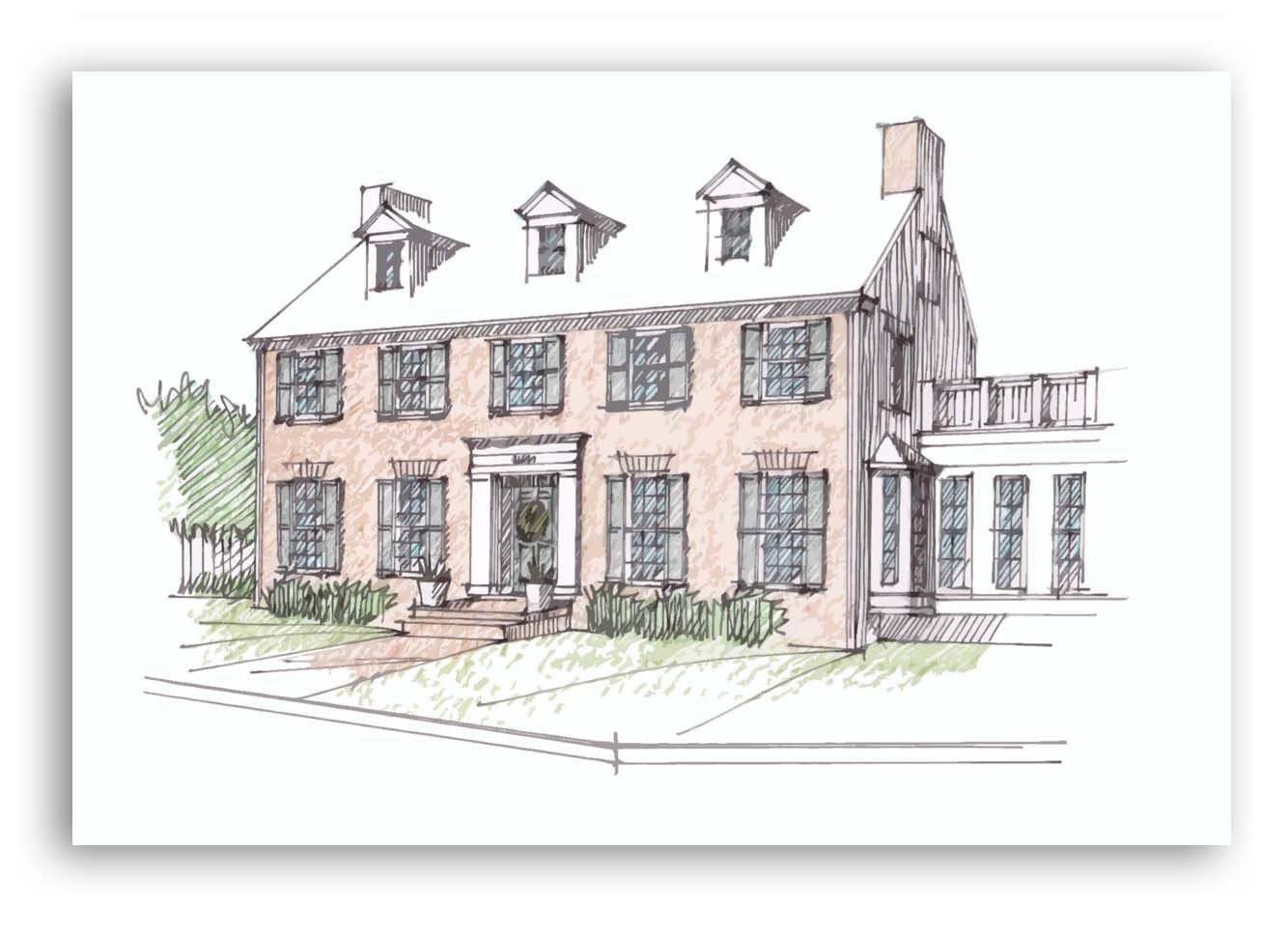 Looking for a truly unique, special gift idea? A custom Architectural sketch of your home – or a loved one's home – is the kind of gift that will always remind the recipient of how special their home really is.
All you need to do is send us a good color photo of the house you'd like sketched, and we'll take it from there.
Your sketch will be printed on 1/4" thick foamboard and will measure approximately 11 inches X 9 inches, depending on the proportions of the photo you send us, and is ready to be framed and hung.
You can expect to receive your mounted sketch about two weeks after you place your order.
Please note that this is a "character sketch", not an exact copy of your photograph - which means we may take a little artistic license, as you'd expect with any hand-drawn sketch. We know you'll really like it!

Ordering Instructions - IMPORTANT PLEASE READ BEFORE YOU ORDER!
1) In the description field (right side, below the price) please note any special detail of the photograph you'd like to be sure we include in the sketch (a favorite tree, for example), and be sure to add a mailing address for the finished sketch.
2) Click "Add Files" and upload the photo you'd like us to sketch (photo must be less than 100mb). Be sure the photo is high-resolution and shows the view you want. Please make sure there is nothing in the photo that obstructs the view of the house (a car, for example).